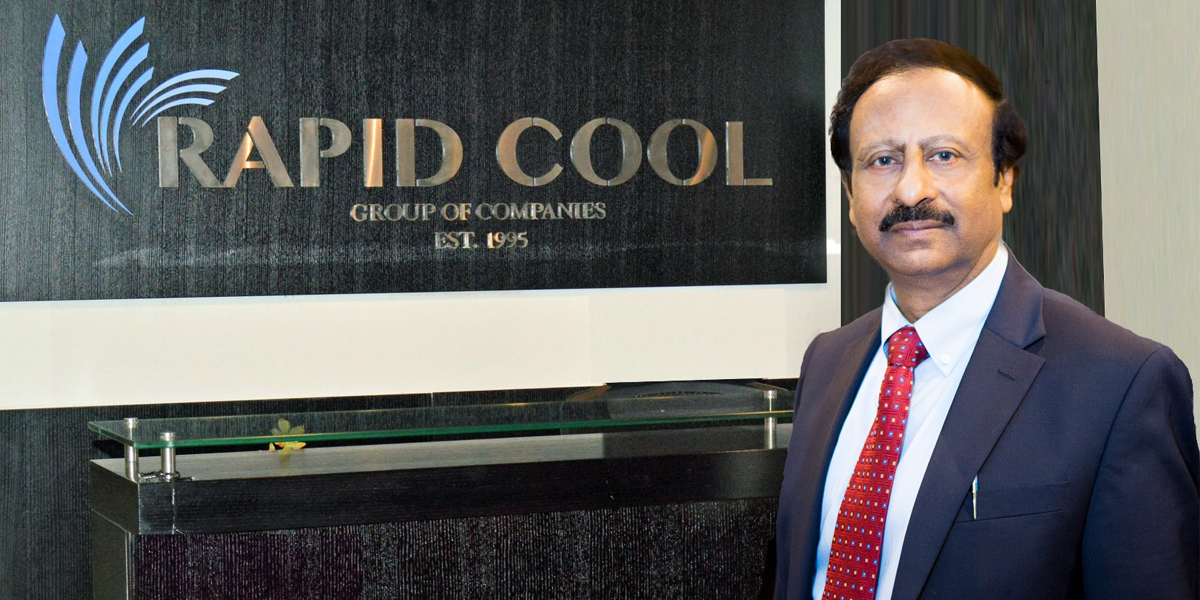 From Managing Director's Desk
Rapid Cool Group (RCG) of Companies is a leading player in the HVAC industry. Established in 1995, as a trading office in Dubai, the group today has one branch in Sharjah, UAE. We have been part of several major projects both in the UAE and Gulf.
Industry Prowess
Our main expertise lies in the field of ventilation and air-conditioning. As an engineering trading company, we assist contractors by offering detailed techno-commercial proposals from the tendering stage. We also assist clients and contractors in designing when their requirements are unclear. Our main clients are electromechanical (MEP) contractors. We work closely with the consultants attached to various projects. Once the job is done, our team ensures that the installed units are commissioned properly and are backed by professional after-sales services.
Looking Ahead
Every time I look at Burj Khalifa from my office standing tall, I feel inspired to reach as high. The tower is a symbol of innovation, development and growth. But even as my eyes are fixed on the tall tower ahead, I make sure to keep my feet firmly on the ground by remembering my parents' lessons from my childhood. They always taught me: Honesty is the best policy, hard work pays, have patience, follow a straight path, and maintain good relationships.Today, my parents are no more, but their teachings remain with me as my business mantras.
Team and Success
Our corporate office at Business Bay has 20 staff comprising engineers, sales & marketing managers, purchase & logistics personnel, and finance specialists.
At Rapid Cool, everyone is a team player with the focus towards building warm, friendly and lasting relationships with our clients. For running a successful business, you need a team that is not just active, but proactive. We also fabricate sound attenuators and assemble ecology units. Additionally, we have fully trained engineers and technicians in-charge of designing, commissioning and after-sales services.
Competition
The best part of running a business in a dynamic city like Dubai is that the market is constantly evolving, thereby creating new business opportunities. With emphasis on connecting minds through collaboration and creating the future through sustainability and mobility, Expo 2020 will have an impact on even a medium-sized business like ours. Nevertheless, we would like to walk cautiously by taking small steps instead of giant leaps.
We take our competitors seriously and have a healthy respect for them. Our edge lies in our dedication, sincerity, friendliness, approachability, and the willingness to go an extra mile. We believe in going all out to help our clients from the time the project is at the drawing board stage. Even after the warranty period is over, we service the installed units in case any unexpected problem occurs.
Our prices are extremely competitive, and we only deal with top-quality products from the UK, Europe and the USA All our products are backed by internationally-recognized test reports.